Aims and scope
BMC Ecology and Evolution, formerly known as BMC Evolutionary Biology, is an open access, peer-reviewed journal interested in all aspects of ecological and evolutionary biology. The journal considers articles on a broad range of topics, including population genetics, conservation genetics, phylogenetics, behavioural ecology, population ecology, macroecology, palaeontology, biodiversity (e.g. environmental DNA approaches), theoretical research (e.g. terraforming) and ecological and evolutionary developmental biology.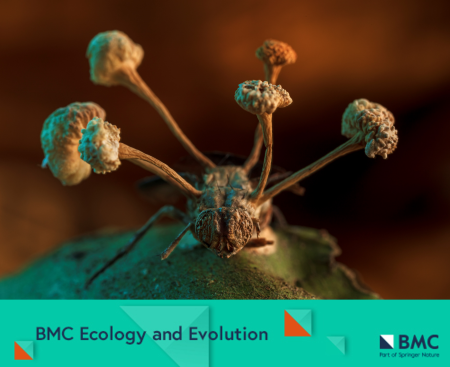 We are delighted to announce our third BMC Ecology and Evolution image competition! Submit your images for a chance to highlight your research, win prizes, and have your visual stories featured in the journal. Anyone affiliated with a research institution is eligible to enter.
Spotlight On
Understanding the impact of climate change and exploring potential solutions to this global threat is more important than ever. Here we share recent highlights from the BMC Series journals.
BMC Series Blog

Annual Journal Metrics
For BMC Evolutionary Biology (former title)

Citation Impact
3.436 - 2-year Impact Factor (2021)
3.897 - 5-year Impact Factor (2021)
1.242 - SNIP (Source Normalized Impact per Paper)
0.784 - SJR (SCImago Journal Rank)

Speed
108 days to first decision for all manuscripts (Median)
91 days to first decision for reviewed manuscripts only (Median)

Usage
1,878,380 Downloads (2021)
1,901 Altmetric mentions (2021)

Transparency and Openness
TOP Factor score - 9
Follow
Sign up for article alerts and news from this journal